Aquest esdeveniment ja ha passat.
Digital Rights and the Future of Work
13/01/2022 @ 9:00

-

10:00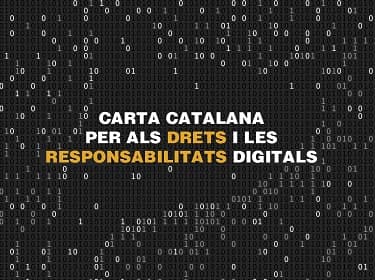 El Departament de la Vicepresidència i de Polítiques Digitals i Territori proposa un cicle de sessions per a seguir defensant els drets humans en l'era digital. Ponents de rellevància local i internacional conversaran al voltant de diferents àmbits com els drets i responsabilitats digitals: la intel·ligència artificial, la llibertat d'informació, la perspectiva d'infants i adolescents i el futur del treball.
Stijn Broecke, expert economista a l'Organització per a la Cooperació i el Desenvolupament Econòmics (OCDE), on lidera la iniciativa d'aquesta organització sobre el Futur del Treball. Coordina també un programa d'investigació sobre l'impacte de la IA en el mercat laboral. Albert Cañigueral, director general de Dades Obertes, Transparència i Col·laboració a la Generalitat de Catalunya. Expert en plataformes digitals laborals, és connector Ouishare per a Espanya i Amèrica Llatina i autor del llibre El trabajo ya no es lo que era.